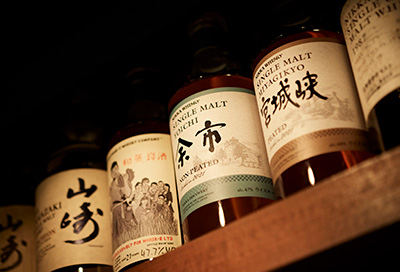 The exemplary expressions of Nikka Whisky, Single Malt "Yoichi," and "Miyagikyo." We also have limited edition bottles available as well. As our thoughts go to the efforts to which founder Masataka Taketsuru went, and to his history.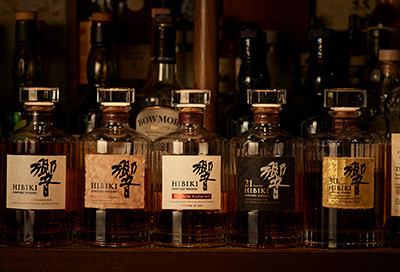 Launched in 1989, and now proudly distributed throughout the world, "Hibiki" is the quintessential Japanese Whisky. We have everything from standards to limited editions available, so we invite you to enjoy the respective differences in flavors.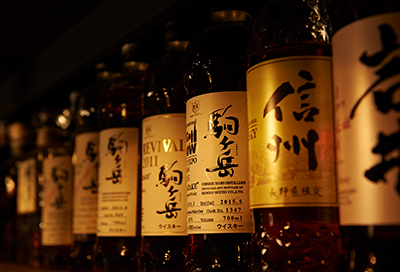 "Shinshu" and "Komagatake" by Mars Whiskey, which succeeds the genealogy of Koichiro Iwai who was a boss of Masataka Taketsuru. There are many dramas behind the person's thoughts being inherited, and the unique brands being born.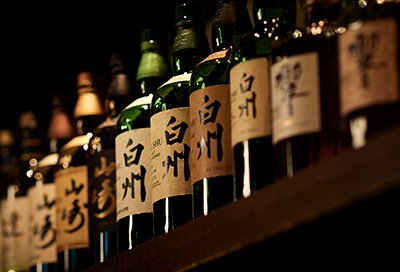 Shinjiro Torii, who had been devoted himself to making domestic whiskey with Masataka Taketsuru. Suntory, which was founded by Torii, is one of the two big brands, along with Nikka. "Yamazaki" and "Hakushu" are the most famous whiskey of Suntorty.